Our foundry process at Wichita Falls Manufacturing, Inc. includes investment casting, sand shell and permanent molding. We have the capacity to pour 319 and 356 aluminium, 3 and 4 series, as well as 17-4 stainless steels, brass, bronze, and carbon/alloy steels.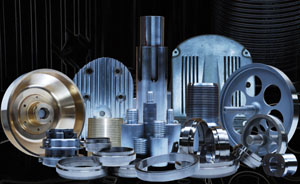 Work with Customer Provided CAD Files
We can work with customer provided CAD files, and when necessary, convert files to 3D printed parts. Our machine shop has three CNC turning centers, three milling centers and a total of five manual mills and lathes. To receive more information about the services we offer at our foundry and machine shop, get in touch with us. We looking forward to meeting your requirement.