Serving the Oil Industry since 1986!
Cementing Plugs Made in the USA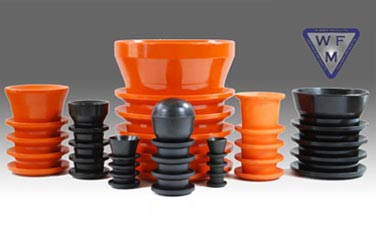 Wichita Falls Manufacturing, Inc. has been in business for over a quarter of a century with an unyielding commitment to quality, efficiency and customer satisfaction. Our goal is not just to meet our customer's expectations, but to exceed them by focusing on new and innovative ways for continual improvement of our products.
Based out of Wichita Falls, TX, we are one of the few companies that makes all products here in the United States
Serving the Oil Industry for Over a Quarter of a Century!
With more than 33 years of experience in this field of work, Wichita Falls Manufacturing, Inc. is able to provide you with oilfield wiper plugs, tailored to your unique specifications.